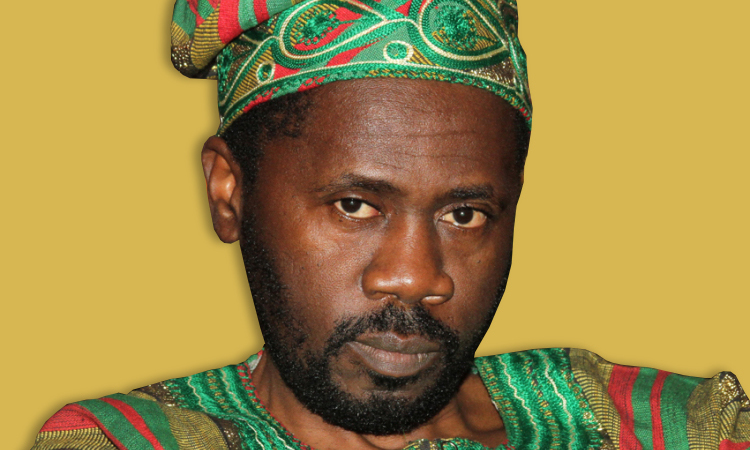 Luwezi Kinshasa

Luwezi Kinshasa is the Secretary General of the African Socialist International, the worldwide organization of African People's Socialist parties located in countries throughout North America, Africa and Europe and fighting for the total liberation and unification of Africa and African people everywhere.
Born in Kinshasa in Congo, S.G. Luwezi currently organizes from his base in London, England where he has worked as a school teacher.
Since the 1980s S.G. Luwezi has organized African people extensively throughout Europe and Africa where he has built the African working class-led movement for African liberation.
S.G. Luwezi has written numerous articles and spoken extensively around the world. As a result of his brilliant and dynamic presentations which break down the basic revolutionary principles of African Internationalism in such a clear way, S.G. Luwezi has come to be known as Mwalimu or Teacher in Swahili.
His articles appear regularly on the Uhuru News website and in The Burning Spear newspaper. Luwezi's numerous writings generally specialize in providing African Internationalist analysis for the situations and conditions affecting African people on the Continent of Africa and throughout the world. He can also been seen as a political commentator on the Vox Africa online TV station.
In 2012 S.G. Luwezi established the We Are Patrice Lumumba Coalition as part of the mass democratic struggle for the revolutionary transformation of the Congo to complete the struggle true independence, social justice, genuine economic development and reunification of Africa.
S.G. Luwezi has organized in the U.S., Kenya, Sierra Leone and throughout Europe winning African people to build the Uhuru Movement and campaigning for our democratic rights.
In 2013 Luwezi, along with the We Are Patrice Lumumba Coalition prevented the London School of Economics from hosting the Ugandan neocolonial leader Yoweri Museveni for a presentation.
That same year he set up the Garvey-Lumumba School in Tottenham.
Since 2012 S.G. Luwezi has coordinated the annual African Liberation Day event in Paris. The 2012 African Liberation Day was the first ever ALD held in Paris.
In 2011 S.G. Luwezi coordinated the International Conference to Commemorate the 50th Anniversary of Lumumba's Assassination in Belgium.
In 2010 he led the international protest against 50 years of neocolonialism in Congo.